Learn More About our Team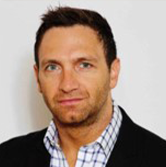 Seth Bayles
EVP / GENERAL Counsel
Seth is a corporate attorney with over fifteen years of experience practicing in the areas of banking, finance, technology, and commercial contracts. Seth has his B.A. in Economics and History from Brandeis University, J.D. from the Emory University School of Law, and LL.M. from the Georgetown University Law Center
Keith Heimbold
CEO
Keith has over 20 years of experience in management consulting with corporate VP and Director roles in the areas of datacenter management and cloud migration, digital banking transformation, and startup technologies, including blockchain.
Amy Flynn
COO
Amy is a driven, customer-oriented, executive product specialist focused on collaborative, technical team-building and strategic leadership. She has 20 years of experience in project and program management with corporate senior director level roles at early cloud migration and blockchain and cryptocurrency start-ups.
Jose colon
CTO
José is a technologist, startup founder and CEO, and angel investor with over 15 years of experience overseeing the software development lifecycle as a full-stack engineer, enterprise architect, and consultant for fintech, healthcare, telecommunications, and aerospace enterprises.
Talk to Us
Please call
702.608.3164
Review Us
Want to share your experience, good or bad? We are always striving to improve our product and welcome all feedback. Please contact us today Info@maxana.ai
Follow Us
Want to keep up with our latest adventures? Follow us on # LinkedIn